Therapy Services available at Stepping Stones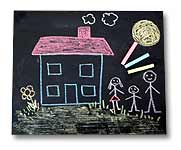 Please keep reading or use one of the links below to go directly to your area of interest:
• An Introduction
• Play Therapy
• Counselling Services
• Therapeutic Life Story Work
• Assessments
• Consultancy and Clinical Supervision
• Art Therapy
• Attachment Therapy
• About Us

An Introduction
Stepping Stones (Child Therapy Consultants) Ltd is an independent agency which supplies therapeutic services for children, young people and adults.
Stepping Stones works closely with both statutory and independent agencies to provide high quality therapeutic services to address the developmental wellbeing of children and young people in order that optimal outcomes can be achieved, which both safeguard and promote their welfare.
Stepping Stones provides a wide range of quality services which enhance and support the services provided to children and young people who are either living at home or in family or residential placements whilst being looked after by the Local Authority.
Counselling and Psychotherapy can be provided for adults undergoing difficulties due to adverse life experiences, such as domestic abuse, life threatening illnesses and experiences, bereavement and loss.
Services we provide:
• Play Therapy
• Art Therapy
• Life Story Work
• Counselling/Psychotherapy
• Consultancy and supervision services for individuals and organisations
• Assessments
Stepping Stones is able to respond to requests for therapeutic support addressing the following areas:
• Behavioural Difficulties
• Post Abuse and Trauma Work
• Loss and Separation
• Therapeutic work with Children and Young People who Display Sexually Harmful/Concerning Behaviours
• Adoption Support
• Keep safe work
• Sex Education
• Anger management
• Children with attachment difficulties

Referral Process
If you would like further advice and information about making a referral for any of these services, please contact Stepping Stones on 02920 490 500 or by e-mail info@steppingstonestherapy.co.uk.
Alternatively click here to download our Referral Form

[Back to the Home Page]<< top of page | page 1 0f 9 | next page >>