Welcome to our exciting training programme!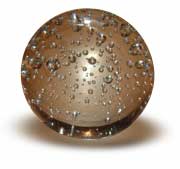 The courses listed here are just a sample of the training we offer and can be delivered by Stepping Stones trainers in your own venue on a made-to-measure basis, adapted to suit your services, staff and client group.
Please keep reading or use one of the links below to go directly to your area of interest:
• List of Courses
• Venue Options
• Prices and Other Information
• Dates of Courses

List of Courses:
Back to navigation
• Therapeutic Work with Children and Young People Using Play and the Creative Arts
• Therapeutic Life Story Work
• The Impact of Working with Trauma
• Using the Creative Arts in a Work Setting
• An Introduction to Counselling Skills
• An Introduction to Play Therapy
• Teaching Children and Young People Keep Safe Skills
Stepping Stones provides training for Residential and Field Work Social Workers, Students, Foster Carers, Community Workers, Probation, Health Professionals and Therapists wishing to integrate creative methods and direct work with children into their practice. Courses are aimed at working with children, young people and adults. [Back to top]

Venue Options
Stepping Stones runs both In-House and Open Courses.
In House: Selecting an In-House course means that Stepping Stones will bring the course to your organisation at a venue provided by you.
Open Course: Stepping Stones runs a series of Open Courses each year. Selecting an Open Course means that the date and venue will be arranged by Stepping Stones and you can book on an individual basis. These courses are ideal if training is required by small numbers of people within your organisation.

Prices and Other Information
Our team at Stepping Stones includes experienced freelance trainers and therapeutic staff.
Stepping Stones uses experiential methods including tutor input, small and large group discussions and experiential exercises, which encourage and facilitate a rich learning experience for all present.
Participants will receive a course pack containing handouts, certificate of attendance and relevant leaflets. The cost for the one-day courses is £90.00 per person and the cost of the two-day courses is £150.00 per person. The fee includes all course materials, refreshments and lunch. All courses are limited to ten places only, so early booking is advisable.
In order to book a place on one of the open courses, please complete the registration form. Click here to download our registration form.
For a quote to run a closed course, please e-mail your request to info@steppingstonestherapy.co.uk.